From the first days of the Patriotic War, Orkhan fought against the enemy in the direction of Tartar and Aghdara as part of the Special Forces. Orkhan, who took part in the battles for Sugovushan, contacted his family for the last time on October 6. He was considered missing for some time. The brave warrior, who rose to the peak of martyrdom, was laid to rest in his native village.
"Even before his military service, he wanted to be admitted to military schools. After completing his service, he expressed his intention to become a military officer. He finished the military courses and stayed in the military unit where he served. He joined the battles when the Patriotic War started. He fought heroically for the liberation of Talish and Sugovushan. He called on October 6. He said "don't worry if you cannot reach me". After that, there was no call for ten days. I became worried. Since October 15, Orkhan has been registered as missing. They later reported that he was martyred during the fighting on October 8. On November 30, we buried my son in the village cemetery," said Vidadi Balayev, the martyr's father.
The heroic fighter, who was a sniper in the attack groups, took an active part in the capture of enemy tanks. He gave an interview to a reporter in the war zone on top of an enemy tank that was take as loot, telling him that we would soon win.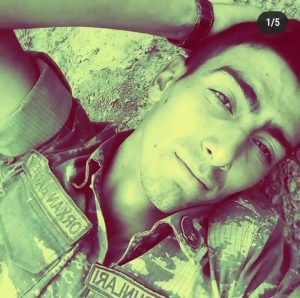 "The last time we talked, he said, 'Mother, don't worry. Everything is fine. We will free our lands from the enemy and return. We are not going to die, but to kill the enemy.' The only brother of two sisters, he was the light of my house and I am still waiting for him," said Malahat Balayeva, the martyr's mother.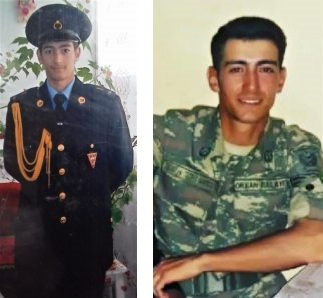 Martyr Orkhan Balayev was laid to rest in Alpan village. The hero fighter was posthumously awarded the medals
"For the Motherland" and "For the liberation of Sugovushan".