Martyr Farid Adigozalov Ilgar oglu was born on September 8, 1992 in the city of Naftalan. In 1999, Farid entered the 1st grade of the full secondary school named after Imadaddin Nasimi, Naftalan city, and completed in 2009. He was called up for military service in 2010.
The hero, who has a great interest in military since his childhood, has been active in the Armed Forces of the Republic of Azerbaijan as a full-time military serviceman since 2020. Farid, who fought on the front line from the first day of the Second Karabakh War, showed bravery in the fierce battles in the Sugovushan direction of the front for the liberation of the Azerbaijani lands from the occupiers. Farid was martyred as a tank moving in the direction of Talish village overturned and was laid to rest on October 18, 2020 in the city of Naftalan, where he was born.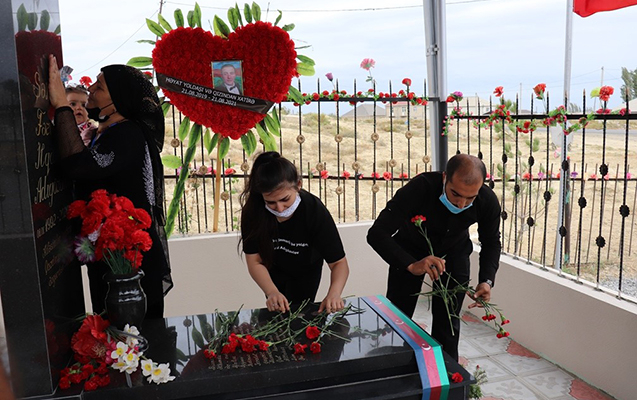 Martyr Farid Adigozalov was awarded "For the Liberation of Sugovushan", "For the Motherland" and "Brave Warrior" medals.