In March 2010, he returned from active military service, and in 2012, he started serving in the Internal Troops as an overtime military serviceman. He served in Barda, Gabala and Sumgayit, distinguished himself in trainings, exercises and competitions.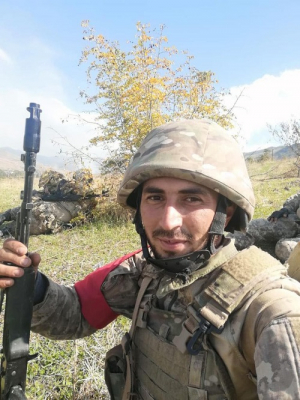 Throughout his entire conscious life, Vugar served in the Special Forces of the Internal Troops. When the Patriotic War started, he fought in the battles, and took part in the intelligence group in the battles for liberation of Jabrayil, Fuzuli, Hadrut, Zangilan, Gubadli, and Shusha.
Vugar was wounded in the head during the fighting in the direction of Fuzuli. Ignoring the importance of long-term treatment, he persistently returned to fights...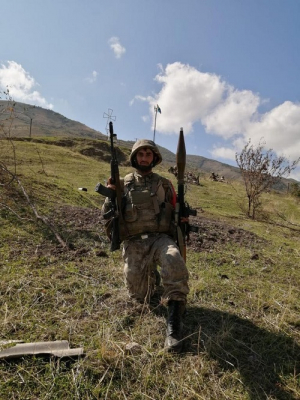 His father Seyid remembers the last dialogue between him and his son:
- Son, you are injured, get well and then you will go...
- Father, I have to go, all my comrades are in the war, I can't stay here... I was born for the motherland, and give your blessings if I die for the motherland...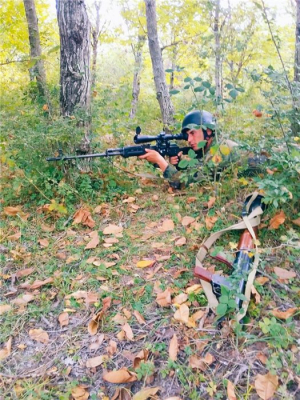 Special Forces of the Ministry of Internal Affairs and the National Army conducted an operation to liberate Shusha from occupation, will forever remain in history. Although Vugar Akbarov and his martyr comrades-in-arms did not witness this great victory, Azerbaijan and the Turkish world saw them, knew and embraced them...
Vugar Akbarov was martyred on November 7 during the battles for the liberation of Shusha. He was laid to rest in Tovuz district.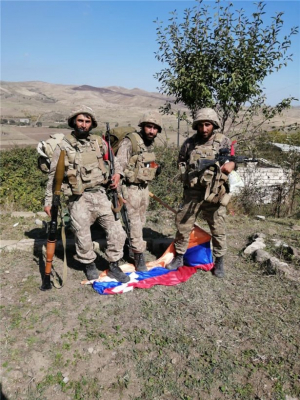 By the orders of the President of the Republic of Azerbaijan, Commander-in-Chief Ilham Aliyev, Vugar Akbarov was posthumously awarded the medals
"For the Motherland", "For the Liberation of Jabrayil" "For the Liberation of Shusha".